Bristol DoorSlammers and Rods

Latest News and Race Reports from the Planet Bristol

Zane's Wafflings
October 13th 2013

Spiders Webcam Updated 04/05/07

WebcatsUpdated 13/10/07
October 13th 2013
So, its over two years since I last posted on here, and after a quick read through all the past wafflings I
noted that back in 2009 I was wondering how I was going to get interested in Facebook.
Well after nearly four years, Facebook has pretty much put the website to bed.
I do intend to get a few things in order on the website, but to be honest these days websites seem to be
for selling stuff or just to give basic information about the business such as location and services offered.
I've found over the last year or so that Facebook is by far the best way of getting connected with new
customers and keeping in touch with existing ones. Also, more and more customers are using Facebook
as the main means of contacting me, not quite overtaking the telephone (remember actually speaking tompeople?)
and maybe email is still in second place but Facebook will surely overtake that quite soon.
Talking of communication, I've even had the odd fresh enquiry by text! My thunbs aren't up to a complicated
discussion about mods to a Streetrod!
I'm wondering what happened in 2012 to make me miss it completely as far as communicating
on here, I think it was a pretty forgetful year in reality. It rained and rained meaning that most of the
racing was a pretty unfinished affair, there was no Glastonbury festival and I'm not sure we even had a
holiday of any significance. I do know that I was working pretty hard all year and I did turn out a
couple of nice cars with Billy Gane's Victor race car and Steve Woodley's steel '34. Which
remeinds me that the Hot Rod Drags was a little ray of sunshine at the end of the season
with one of the few race meetings that had good weather for the whole weekend.
2013 has been a much more exciting year, we had two big holidays in totally opposite climates.
Lapland in January with temperatures below minus 10c and Mississippi in August in a swealtering 40c plus.
Also in the UK the weather was pretty good all summer long meaning those that raced had a
pretty busy time all season. We managed to get to the Hot Rod Drags again, but that was our only
visit to the drag strips this year. Maybe we'll do a bit more in 2014, maybe not.
This year only two of the Bristol Doorslammer cars have been racing, Bob Lees and Aidan Kenny.
Both of them on a fairly relaxed schedule and neither racing at all championship rounds. I'n not sure if its a reflection
of the current economy or the fact that we have all raced since the eighties and are looking at
different interests these days. Neil Grant finally finished his '32 Ford roadster and has been enjoying driving
on the street for a change, and John Grant has has a couple of weddings to sort out so I guess that
would take a lot of time and money away from the race car. Chris Kenny has a family to support now but I'm sure
we'll see more of his Pop in the future and Chevy's Skoda should be getting some attention soon as his
time bringing up the little one becomes easier.
Me, I see the dragster every day sitting in the workshop and it constantly nags me to take it down the track again one day.
We'll I'm going to keep it in suspense for a couple more years....
I've got a cloud now too! a few months ago a cloud was an accumulation of water vapour up in the atmosphere but now
it seems to have become a little space of your own to keep all your stuff. Now why you would need yet another place
as well as your megga giggabyte hard drive, your back up one Terrabyte hard drive, all those USB sticks in the kitchen
drawer and your huge phone memory is a mystery to me, but I'm sure in a year or so I would be horrified if I
lost my cloud :-D
That's all I can think of today so I'll stop before I start talking rubbish. I may get back on here again before another
year passes. Yeah right!
---
Old Wafflings
August 9th 2011
I'm getting a bit more done to the Zannetec website these days, after losing, then getting back my
Bootsoop site from Orange and in the interim period paying some proper money for a proper .com
domain.
I had a good time helping out with Conrads Pro Stock team, but after half a season the financial strain was
too much. I sadly had to step out and get back into the workshop full time as the overheads needed
to be paid. I'd love to get back to it some time, so Anne is buying the lottery tickets every week.
Talking of drag racing in Europe, (I was indirectly!) the trip to Tierp in Sweden was a great experience.
The FIA meeting in June was the first big meeting at the unfinished facility. The track is all concrete, the
grandstands are all wood (well its Sweden!) which makes them very comfortable to sit on and I did a
quick calculation and figured they will seat 20,000 people. The pit area is all tarmac, with flat grass for
overspill on big events. Electricity poits pop out of the ground at regular intervals and the way the
ground slopes toward the drains it looks like no-one will have any puddles in the event of a downpour.
The film/webcam/TV coverage was pretty amazing too. The coverage of the race on the big screen near
the startline was so good that I found myself watching the cars on it in preference to watching them pass
in front of me!
And is that all concrete surface good? Well, sub four second runs in Top Fuel, five second runs in Pro Mod and records
in many other classes seem to confirm that it is.
It looks like finally, Santa Pod has been relegated to no2 after all these years!
January 2nd 2011
Happy New Year!
December 19th 2010
It's exactly 3 months since my last update on the website and even longer since I actually
put any interesting pictures on.
The main reason is the usual excuse of not having time and that still stands as the only reason I
have time now is that there is 9" of snow outside and I'm stuck in with lots of time on my
hands for a change!
I guess seeing as it's the end of the year I should have a look back at what went on and also look forward
to what 2011 has in store...
My first invoice of the year was for Mark Wilson's model A independent suspension, I haven't seen the car
since it debuted back on the road, but I'm told it handles well and has been used quite a bit through the year.
I know it's an old cliche, but I can't believe its a year ago! Where does the time go?
I had a couple of large projects this year, Colin Fox's Mk2 Jag and Billy Gane's '68 Victor race car.
Colin's Jag recently left the workshop after many hours of work, not least fitting the 302 Ford and C4 trans.
The car came in as an incomplete restoration and went out with a new engine and trans, rollcage, fuel system,
brakes, full wiring loom complete with new dashboard and many other things.
Billy's Victor started as a request to fabricate a rolling chassis with body mounted and has evolved
into an almost complete turnkey build. still not finished, I am guessing it will be finished as far as I'm concerned
in a couple of months time.
I've built many transmissions, axles and engines this year too. I don't usually put them up on the website but
they take up quite a big percentage of my time.
2010 also saw my return to the dragstrip with Conrads Pro Stock car. I'm looking forward to getting back
to the track and getting him into the sixes as soon as we can.
Also on the drag racing front, I built and fitted Chris Kenny's 350 Chevy to get his Pop to run faster through the
finish line as he was a bit slower than the rest of the Bristol cars at that end of the track and ironically
John Grant's huge 545 Ford which put his car close to 150mph(147) at the finish line!
The new engine should propel the little 100E into the eights if he gave it a try. 147mph is
1 or 2 mph shy of the magic eight second zone so until he turns off the throttle stop we'll never know.
Although John has stayed faithful to Superstreet, a couple of forays into Supergas has surprised a few
people with the car easily running with the fastest cars in that class too.
So, what about next year? Well obviously the Pro Stock car will take us back to Alastaro and Mantorp which
I am looking forward to, especially Finland as I haven't raced there since 2001. I now have a new big van and
should have it converted into a motorhome before the race season starts so I may even get the dragster
back out if time is on my side. I would love to race it in Scandinavia again.
Away from drag racing, We are also getting more involved in the Glastonbury Festival in 2011 and will be
helping with the building of one of the stages. Next year is the 40th anniversary of the original Pyramid stage
and we will be building a scaled down replica on which some of the original bands will play. We're
both looking forward to our transition from punters to workers although we'll probably see even less of
the bands than we have in the past.
Back to the workshop, it seems that the popularity of the modern cars is still on the increase as I have a couple of
Nissan Skyline's lined up for rollcages. One is for drag racing and the other for drifting and there may be more
in the pipeline. On the opposite scale I will be starting a replica 'Dragmaster' chassis that will be powered by a
little 332 Hemi, a powerglide trans and Ford 9" rear. The chassis should be on the jig before the end of January.
I'll try to get myself sorted and put some pictures on the website as it progresses.
There are also a couple of pro-street cars in the pipeline which may come to light in the new year.
That's about it for now, I'll be back in the workshop tomorrow after digging my way in. I've been
shovelling snow at home all weekend, and I'm guessing I'll have to dig my way into the workshop
tomorrow. I do hope it ends soon, the cold gets a bit annoying after a few days, but four weeks is
just rediculous!
Merry Christmas and Happy New Year.
------------------------------------------------------------------------------------------------
September 19th 2010
Pro Stock at last.
After over two years away from the racetracks I was starting to believe that we'd probably
not go again, especially for a full weekend. We haven't had a live in van since we last
went racing when I crewed for Mike Bentley, so we didn't have the incentive to go either.
So when Conrad phoned up to tell me he'd bought a Pro Stock car and would I go to
Malmo with him to pick it up and also run it to get his eighth mile licensing runs done, I wasn't expecting
to return to the track so soon.
But it's Pro Stock! I've followed Pro Stock for the last 30 odd years and to me it is the
pinnacle of drag racing.
So I did decide to go and as soon as we set off from Chepstow I knew that I was bitten again.
The journey to Malmo was one that I have done many many times before and the memories
of travelling on the European motorways, the ferries, the overnight stops and the opportunity
to get hold of Carlsburg Black Gold became a reality again!
We took the Malmo bridge to Sweden which is a wondrous piece of engineering, the first part
is a tunnel under the sea which surfaces on an island where the bridge continues across to Malmo.
From the bridge you can see the industrial sprawl which is home to Viedec Raceway.
The track is indeed in the middle of the industrial estates around Malmo's dockyards with the
track itself running between a railway line and a canal. It is a very narrow track, but the surface
is as good as any in Europe and perfect for testing over the eighth mile.
We arrived at the track a couple of hours before it opened and were the first there, but very soon
cars started arriving. By the time the track was ready for the first car to run there were probably
over fifty cars in the pits, including four ProStock cars and maybe the same number
of Pro Mod and Top Sportsman doorslammers.
Our first look at the Pro Stock Grand Am was when Tommy Leindahl's crew man Kento lifted the
lid on the rented trailer that they had brought the car in. We set up a borrowed ezi-up awning
and got to work on the car. It had been laid up for over a year so there were a few things to check,
the batteries were dead, and there were a couple of fuel leaks on the carbs, but other than that all
seemed ok. We removed the transmission and clutch and Tommy and crew stripped them down
and checked on gear ratios and the clutch set up that was in the car. This is where I started the
big learning curve.
I soon came to realise the amount of work neccessary to keep these cars reliable and performing to
their potential. I also soon realised how totally neccessary it is to have a data recorder on the car.
After the first warm up of the engine Tommy and crewman Rikard showed me how to download
the data and how to read it. I was surprised how much is monitored and am looking forward to
putting my own thoughts into future add ons.
So, after going over everything on the mechanical side of the car, it was Conrad's turn for some
education with lots of sitting in the car listening to Tommy's tutorial on how to drive what is probably
the most difficult type of car to drive in the whole of drag racing.
During all of this Tommy and crew also had to work on their own car as they were testing on the lead up
to the European Finals at Santa Pod.

Conrad had arranged for an FIA official to be at the track to witness and sign off his eighth mile observed
runs, so the first pass was to be just a burnout and then a reverse back, followed by staging, a launch
and shut off. Finally he was to to run to the eighth, pull the chutes and then wait in the shutdown
area to be tested for a blindfold exit from the car. I'm pleased to say that he did all of the tasks really
well and was signed off with no problems. We did have problems with the car during these three runs.....
As the car had been sat for a while, we had a great opportunity to learn how to change valve springs.
each pass resulted in one or two springs needing changing. This is not unexpected with the type of
seat pressures and spring rates needed for over 1" valve lift. The other thing that needed
a lot of attention was the clutch. A couple of mishaps resulted in me learning a lot more about servicing
the clutch than I thought I would in one weekend!
During the time that I did have to myself I checked out the other cars that were testing, a few rods were there
showing and running up the track, plus a couple of Supercomp dragsters with new drivers (how much did
I wish I had mine there!). We did have a couple of rain showers despite Rikard and Tommy's insistence that
'it never rains in Sweden' but it was mainly dry and sunny and I had a really nice time.

Even the pro's slum it sometimes, the Malmgren pit for the weekend....
We also had a lot of encouragement from the other Pro Stock teams that were there, with every bit of
advice soaked up and stored for future reference.
We loaded up the car into the trailer on Sunday afternoon and headed back home, getting into Germany
before it got too late. By Monday evening we were in Calais, but too early for our booked ferry time, so
made the decision to sleep at the docks for a couple of hours and get on the 4.45am ferry.
We were back in Chepstow at 9.30 and I was back in my workshop for a full afternoon's work.
But my mind was on clutches and transmissions and racepak data.......
----------------------------
Pro Stock at Santa Pod
A few hectic days and one weekend at the workshop to try and catch up and it was time to get up to
Santa Pod to complete Conrad's licensing in Pro Stock. I got up at 4.30 on the Wednesday morning so I
could drive up and arrive before the track opened for the peak performance day. I arrived in time to help
with the pit set up, putting up the awning and getting everything in place.
We had done most of the prep on the Grand Am before we arrived, but there was still plenty to do.
I'm still getting used to working on the car instead of my Supercomp routine of getting a cuppa and checking the
weather station, and, oh, the car? yes that's ready!
After getting the car ready Conrad went down for his first full pass. He had to go quicker that 7.6 seconds and faster than
170mph. Well, a frustrating pass as he hit tyre shake on the hit and had to lift, getting back on it resulted in a 7.69 @165mph.
Just short on both counts! Back in the pits we got Tommy to look over the data and we realised the rear shocks were
not doing their job. The run also resulted in Conrad 'switching on the heater' again (in joke) so there was more work for me.
Although we were ready in time for track closing, but didn't beat the weather. We were only about four cars back in the staging
lanes but had to tow back and wait for Friday.
It was about 6pm and I had to get back to Somerset, so I drove off to leave Conrad to sit and wait until Friday for his
next attempt. I got back at about 10pm, so it was only a 15 hour day and I'd been to the Pod for the first time in
over two years! It was my first time to see the Barn replacement and also the scrutineers buildings. Very impressed!
Neil Grant very kindly lent me his Transit camper for the return to the Pod on Thursday night. Anne and I left
Somerset fairly early and got to the pits at around 10pm. We were pitted right next to the toilets which resulted
in both of us bumping into a lot of old friends. Both of us has quite a lot of bridges to repair and I think pretty much
all of them were a success. So, back to racing and the first Pro Stock qualifying round. Conrad was to run on
his own and he did a great job! Running a 7.29 @189mph plenty fast enough for his first licensing pass.
The cloud of clutch dust that followed the car down the track told me that it could have been quicker and I had
to get my gloves on when back in the pits!
Sure enough, the clutch was toast again, but the racepak data told us why and we were confident that the next pass
would be better.
This time we were to run at the front of the Pro Stock pairings and we were told that if it was a sub 7.6 it would count
as a qualifying run. I stood on the startline and watched and listened, it was the first time I'd heard every gearchange and
I stared at the back of the car for signs of clutch dust... a little, but hardly any. A 7.21 @185mph confirmed a good pass
and later we found that Conrad was not only a bone fide Pro Stock driver but was also running in the first round as
alternate! I scoured over the data after the run and concluded in true Bristol fashion that it would have been a 6 if
all had gone well :-)
I was getting used to being back at the track and had a great evening on Saturday with the anticipation of running on
Sunday and the restriction on alcohol intake due to having to be up early to work on the car being an added,
strangely refreshing bonus.
Conrad was paired against Jimmy Alund in the first round and was no
way expecting to win, but it's always on yer mind, just a little mistake on his part, a red light maybe? But no, the
faeries were not playing today and after a storming burnout Conrad had to shut the Grand Am down with a thrown
pushrod. Another valvespring had given up and brought us all back to reality. Plus Jimmy ran 6.700!
Not a lot of damage was done and we even had a shot at another run, but there was no time in the race schedule. So although
Conrad didn't win the Euro Finals on his first try, it really felt like he did. Six weeks before it was all a dream,
and after that small amount of time he ran in the first round of what some say is the pinnacle of the
sport of drag racing.
We left Santa Pod early, about 2pm on Sunday, we wanted to get back to our home
and reflect on what we've just done. Did we enjoy it? Would we do it again?
Well, I've just bought a van, and some aluminium bolts, and loaded Datalink onto my home computer.......
I think we'll be back!
I have to thank Tommy Leindahl and crew Kenta and Rikard for their patience for my onslaught of questions
and of course Conrad for trusting me to look after his car.
------------------------------------------------------------------------------------
July 25th 2010
I haven't written anything on here for a while so as I've updated the main
website this week I thought I'd put some of my thoughts on here.
The drag racing, street rod and festival season is in full swing with just this weekend
having the Bug Jam, NSRA Nats and Womad going on. I would have loved to be at any of them
but instead chose to stay put here and get on with stuff.
As I write Hoch has just rolled through the beams in the final of Street ET in Daniels Pop, Bob Welstead has
(hopefully) debuted his immaculate '36 Ford roadster at the Nats and Rolf Harris will have
done his stuff at Womad, not to mention all the unknown world music bands that are so
amazing every year.
Next weekend is the Veidec Festival at Mantorp Park, this will be the third year that I have missed
after racing there for 9 years running. Every year I decide that I will return, and we may well
do that in 2011. We have spent the last three years working on our house and have almost completed
everything that takes all our money so we should be able to spend some time and money on our
pleasure activities for a change. All I need is a van and trailer!
Also next year we'll be very busy with the Glastonbury festival as we are getting involved with the
building of an anniversary stage which will take up quite a lot of our time either side of June. More
on this later....
In the workshop, I have been really busy as usual. The transmission builds have been going well and I've
started to get together a supply of parts to enable me to offer a good service for those who want to
make use of the 700R4/4l60/E GM overdrive transmission. I can now offer rebuilds that will live with
an excess of 500hp. (advertising feature..:-) )
The engine builds have been very varied, Hoch Grant's 545 Ford is running on unleaded pump fuel and
has already powered the 100E to 146mph... I recently rebuilt a 1957 Lincoln engine that was a joy to
be involved with. The fore-runner to the Y block is an education in V8 design and was amazingly powerful
for its day. I've also built a TPI 305 Chevy which is far removed from the Lincoln, but with an LT1 cam,
headers and removal of all the smog paraphernalia should wake up the mid 80's Camaro that it will
be fitted to. Finally (to date) I have a little 302 Ford to sort out that I have fitted into the Mk2 Jag that I have
been working on for the last few months. This one is a mid eighties engine with hydraulic roller cam and
is mostly stock other than a decent intake and carb plus headers.
As I type this the weather is still good, I'm outside and the sun is just starting to leave the garden.
The evenings are still a bit cold, but we still have a couple of months of warm weather. My drag racing
life has made me a bit of a weather nerd and my weather station lives in the kitchen, I still imagine what
settings would be needed in the throttle stop every day!!
So maybe we will make it to a drag race sometime. Just need a van and trailer.. did I already say that?
---
May 24th 2010
I had the NSRA journal 'Street Gasser' delivered this week and it had
a questionnaire included asking peoples opinion of the organisation, magazine etc.
It got me thinking about my own involvement in Hot Rodding/ Street Rodding etc
over the years.
I've never owned a Street Rod and probably never will. But I have been involved in the build
of quite a lot of other peoples rods, mostly wiring but a lot of mechanicals too.
I guess the closest I have come to building rods is the drag cars based on early british cars.
My own Cortinas, and a few Pops, 100E's and even a couple of Willy's.

The closest I get to driving my own rod is when I drive the dragster back from the shutdown area and
in the pits. The old Hockenheim track was the best - 4.2 miles of return road with sunglasses on
burbling along in my eight second hot rod!
But driving customers cars makes me think owning one on the street is too much hassle, noisey and
totally impractical, but then I don't often drive for pleasure these days.
I guess the only time I would drive for pleasure on the road is when I'm towing the trailer with the
race car inside. I guess that has made my street rod of choice a coverted van!
I've owned a sleep in van since the late eighties and will be getting a new one soon.
I'll be converting it to capervan status with the same enthusiasm that most rodders have
for their street rod build!
---
May 8th 2010
It's a long time since I posted on this page, looking below at the last update I see it was just before
Anne broke her leg at Beautiful Days festival while dancing to the Pogues on a slippery
grassy slope ( not a knoll!).
I guess I was really busy at the workshop, as well as doing all the housework etc for
a few weeks and just didn't have time to think about posting on here!
I've been following the race meetings on the internet while (still) renovating the cottage
we bought a couple of years ago. The live webcam on Eurodragster and listening
to the commentary on Nitro FM is a great way to keep up with the goings on.
All we need now is a live streaming video and everthing will be perfect.
I've rebuilt Chris Kenny's engine with some Dart heads and a healthy cam ready
for the Main Event so if I don't get up there I will be tuned in to see how he gets
on. The new build should put Chris up with the rest of the Bristol boys in the
135mph+ zone.
Talking of Superstreet cars capable of running nines, I hear that some of them will
be in Hockenheim this year, no Superstreet? No problem! They'll be moving up
to Supergas for the weekend :-)
It does make me think about getting the dragster back out, but I don't think
I'm ready yet, I need some towing and living transport, the trailer sorted and
some free time! One day.......
I will be having some free time at the end of June for the Glastonbury festival,
even if I didn't want to go it would be pretty difficult to get into work as
we live in the heart of the festival with lots of closed roads and tooooo much
traffic, so it's a good time to stay at home and wander in to see some bands
whenever we fancy.
The weekend before the festival is the Extreme Wheels show at Haynes Motor Museum,
which is only 15 minutes drive from my workshop so I guess I will be popping down
to catch up with people I haven't seen for a couple of years. It should be a good
weekend, but I think the weather may make or break it as most of the good stuff
is happening outdoors.
I've been doing quite a lot of drag racing work lately, building a chassis for Billy Gane who
runs in Pro ET at the mo in his big block Chevy powered Cobra. The chassis is for his old
'68 Victor which is unusual as it runs a Ford motor. Billy is looking to run fast so the
chassis is built to SFI 25.4 and has the best of everything suspension-wise. I'll be posting the
progress on the main website as it comes together.
With Chris Kenny's engine and a Very big Ford engine now built, the Superstreet average
trap speeds will increase over the next few weeks.
I've also got Daniel Grants street/strip Pop in for some transmission work, I think it will be
seeing some 'proper' race duty later in the year as well as a couple of trips to the
NSRA rwyb drag meets
I even removed a valve cover from the dragster! But only to check something out for another
job I was doing.
--------------------------------------------------------------------------------------------------------
August 15th 2009
A really wet July is not a bad thing for the UK drag racing scene as there are not any
championship rounds in this country. Hopefully the second half of the season will see some
good weather.
The pressure is on for me as Aidan Kenny is entered for the Euro Finals and Daniel Grant would love to
debut his Pop at the Hot Rod Drags.......
Aidan's Pop is waiting in the workshop to have the new 427 installed and will return to the track in Supergas.
I'm expecting the 'squashed pop' to run in the mid nines with the new engine, but not everything is perfect
and a better matched converter would give him more chance off the startline.
Daniels Pop is very close to being mobile, but there is a lot of bodywork and final touches to get it really
finished. I'm not a bodywork person, so I will get it as close as I can before turning it over to someone
who knows what they're doing!
I'm also trying to get enough done on the Chepstow Chevy as I can, to get it out on the track before the
end of the season!
The workshop is fuller than Mr Creosote at the mo, and I have had to resort to working weekends as well as
my usual 10-12 hour days.
I must say that I am really enjoying life these days, 'work hard-play hard' is a good thing!
We'll be off to Beautful Days festival next weekend, which means a short week at the workshop. We weren't
going to do this festival this year, but when the line-up was announced I couldn't resist.
Pogues, Gong, Hawkwind, Lamb, Blockheads, Peatbog Faieries.... etc etc..
How could you resist!
We also have the Pilton Party coming up, Dizzee Rascal and Florence and the Machine headlining.
This is (meant to be) a 'low key' affair, only for mid Somerset residents, but after a lot of internet exposure
and radio one giving it a lot of coverage, it will definitely sell out pretty quickly.
Anne's Camaro is close to being road legal again, a couple of small things for the MOT and we can
chug around in it again. It just depends on me giving up a few hours one day........
Now, I must get some pictures up on the website............
--------------------------------------------------------------------
July 22nd 2009
It's the Viedec Festival at Mantorp Park this weekend and the third one that I've missed
in a row. I doesn't feel that I've been away for that long, so I guess if I make it next year
it won't seem too bad.
I looked in on the dragster this week, and it still looks ok, a few puddles of water from the leaking
trailer, and the tyres are a bit flat... I must get it into the workshop sometime...
-----------------------------------------------------------------
June 8th 2009
Another month passed and the work is still piling in.
The race car repairs are higher than usual for some reason, so far
I've had a Powerglide for new gears, another for new seals after overheating.
I've had Chis Kenny's Pop in twice, once for a couple of safety updates and now
with a broken rocker shaft. John Grants 100E has been doing double duty in
Super Street and Super Gas and has been in for a mystery missfire which we cured
by changing a few potential culprits, and then had to come
back to the workshop last Friday with a broken wheelie bar mount.
The 100E managed 24 trouble free runs at the Main Event which culminated in a
Perfect Reation award in qualifying, a personal best 9.7 sec run in Super Gas qualifying
and a great win in Super Street securing the lead in the Championship points.
Hoch will be taking the 100E to Mantorp in July and should surpise a few people
in Sweden with the high mph runs.
------------------------------------------------
Its nearly Glastonbury Festival time again, and as we live in Pilton we already have our
complimentary tickets. I will be taking a well earned rest for a week during the festival.
Although staying up until sunrise and trying to catch lots of great bands will not really
be much of a rest!
------------------------------------------------
We went down to the Apple County pub meet last Friday for the first time, it's only about 20
minutes drive for us, so is closer than the Bristol meet. The pub is quite nice with a car park
along the front which is quite good for showing off the cars.
Now I'll have to see if I can get some of the Bristol Rodders to take a drive down one Friday eve.
I would guess it's about an hours drive each way so would be quite a nice little rod run.
------------------------------------------------
Bob Lees seems to be able to bounce back with uncanny speed after a second engine failure
this year. The latest engine is a stroker 520ci (I think?) and seems to be making plenty of power
as Bob trashed his rear end almost straight away! His middle name in most definitely not 'Lucky'!!
-------------------------------------------------
I've nearly finished my bathroom renovation which has taken seven weekends so far. I should be done with
it at the end of the month, so my weekends may involve cars instead of plaster, pipes and tiles soon!
---
May 2nd 2009
I haven't posted any mindless junk on here for a few weeks..
Mostly due to the usual high volume of work I have and the fact
that I am trying to get a bathroom built at the same time, but equally due
to the fact that it takes quite an effort to motivate oneself to think of stuff
to write about and actually go about the writing itself..
So, three weeks have passed and April 2009 is solidly in the history books.
The Helsinki experience seems to have gone quite well, and all the cars are now
safely back in the UK. The return of the cars was a much more laid back affair after
the nightmares of the loading day. I think Chevy will be reporting on the experiences
elswhere so I'll not go into much detail here.
The Classic Car Show at the Bath and West Showground and the
Springspeed Nationals at Shakeys' were both happening this weekend, so I
have been checking the Eurodragster updates every hour and popped out to
the workshop for an hour this afternoon to meet Chevy an Louis and some of the
Bristol youngsters over at the workshop.
It still amazes me that these youngsters are driving about in Cortinas and Consuls and
have a passion for the cars of the 50's and 60's. It was ok for me as
I was just messing with what we could afford, I mean, my first Mk1 Cortina was only
12 years old when I got it!
The weather is looking good for the drag racing for a change, I see they had 4 sessions today
at Shakeys. I hope it keeps up. I have a few more important things to sort out, then I will
be looking at getting my next tow van. It will be nice to be in a position to take the dragster out
again. At my age, there's no way I'm going to sleep in a tent or the back of a bare transit again!
The fence has begun to go up for Glastonbury Festival this week. We can see the fence slowly
grow over the next few weeks. It's quite exciting as more people move into caravans and temporary
accomodation, expanding the village to more than twice its normal capacity.
I have to shut the workshop down during the festival over the last week in June, but its
not a bad thing as we get to go to the festival for free!
Now what about work? I've got on with Daniel Grant's Pop quite well over the last few weeks,
it is now stripped down for final welding and then chassis painting etc.
I also had a TVR Tuscan sprint/hill climb car in for a bit of a makeover. That's gone for paint
and in the meantime I have Carl Frith's amazing '34 Ford 5-window in for wiring.
Carls '34 is probably one of the most amazing rods I have had the pleasure to see. There is
so much detail that every time you look at it you see something new. The only car that
I can think of that has the same feel is Coyd's Datsun engined '32 roadster....
---
11th April 2009
It's Easter and I'm at home!
I just realised that I have spent Easter in Helsinki for the last
9 years and before that was drag racing every Easter..
So, I guess it must be the first time I've been at home at Easter for about
20 years!
The Helsinki show seems to be going ok, although the exchange rate with the euro
has had an effect on the alcohol intake of the UK participants.
Chevy tells me he is drinking water! (I don't believe him).
The workshop is now the fullest it's been since I moved down here, with four cars in
I still have plenty of room.
---
2nd April 2009
Well, I decided not to comment on Chevy's nighmare trip to Tilbury dock. I guess
its all part of the organisation when things go wrong and people let you down.
That's why I used to do it suppose, its not easy and its a challenge so you ultimately
get a lot out of it. It's very character building!
I was reminded what a great place Pilton is to live last weekend. The annual Emerging
Talent Competition finals are held in the Pilton working mens club every year and last
weekend was it. Some of the best unknown bands in the UK play and as villagers we
get to go to this invitation only gig.
After working with a couple of South West cars recently, I think a certain green car owner
should be thinking of getting more power to the ground in coming months.....
The look of the workshop will be transformed after the weekend when I take in three new
cars for medium term work. I'll update the workshop webcam pictures as
soon as the dust settles.
I'm a great fan of the nice weather, and its getting much nicer these days. Hurrah!
I joined Twitter! I tweeted, then I ran out of stuff to tweet... I guess Twitter is not for me!
April 1st came and went, I used to get really involved in April Fool stuff, but this year I didn't realise
it was here until it had gone! I wondered why the presenters on BBC Somerset
had their swimming costumes on!
I bent up a load of tube for a slingshot dragster this week, and its funny, when laid out on the floor,
it looks like a slingshot dragster. To me anyway, I would have loved to weld it all together, it's like
starting something and not seeing it through to the end product. I'm sure I will see the finished dragster
when its finished though..
---
March 26th 2009
I've got loads of photos and stuff that I should have put on the main website pages
by now, but Anne has been working until the late evening for a while which means
that I am doing all the house chores as well as cooking every evening, leaving
little time for sorting through photos and thinking of things to write about.
One thing I won't be putting on the Zannetec site is the pictures I took of a pair of
kit car Cobra A-Arms that I had in for repair. They were fabricated from 16 swg
mild steel tube and had broken three times, the first two being gusseted and
re-inforced with ugly brackets. The rod ends were low quality, nylon race, and two
had pulled out. I obviously wasn't going to repair them so I made up a jig using
one as a pattern, and then found that they were dimensionally challenged too!
What I can't believe is that someone can fabricate something so obviously weak,
and put someones life at risk.
Last week was my first real insight into what it will be like working in the new
workshop in the nice weather. I know I keep going on about it, but the setting
is so nice, with the fields and lake. It's like being on holiday, working on mint cars
and its my job!
I think the cars that are going to the Helsinki show will be loaded up this week. Its
weird that I'm not involved, and I must admit I miss it. Chevy has done a great
job of not needing any help from me, and after nine years I guess I'm going to be
a bit lost being in the UK at Easter this year.
> stop press< I hear that Tilbury was a bit of a nightmare for Chevy !! More later...
---------------------------------------------------------------------------------
March 8th 2009
This realy is a busy time of year due to the race season starting at Easter. I'm thinking it's a
good thing I passed over the organisation of the FHRA show in Helsinki to Chevy!
I told Chevy that I would be here for him as a consultant but have not really had to help
at all. I'm actually going to miss going. After nine years I had seen everything there is to
see (at Easter time) in Helsinki. But now that I am not involved I am starting to miss it.
I'll try to get some pictures of who's going this year to put up on here..
I haven't much gossip from Bristol, Aidan Kenny's Pop is now with me for its pre season
check over. A few things need doing to get it up to scratch but otherwise it will be
business as usual for Chris at Easter.
Jamie King's Corvette is coming on. I've fitted
the new air shifter and will be welding in the new head restraint bars this week.
Jamie has put it up for sale 'just to see' but will race it if it doesn't sell.
I heard from Mike Bentley recently, he's become engulfed in a property project and will almost
definitely not be racing the Sierra this year. We'll get it in for some major mods next
winter if it doesn't sell, but in the mean time we'll keep advertising it...
We should be sorting out what's needed for the Skoda engine rebuild in a couple of weeks time,
time is flying by and we'll need to get the parts ordered soon. Chevy will be missing the Easter meet
due to the Helsinki show, maybe he'll be out for one of the May meetings.
Looks like this is a short one this week.

-------------------------------------------------------------------
March 1st 2009
First off I need to correct some inaccurate stuff from last time, the Vega owned by
Conrad and Lynda is not part of the Panther Racing team. Lynda and Rob, Conrads son,
will drive the car in brackets for fun, fun being the major part of this venture.
After the snowy weather of February, which incidently didn't effect me at all other than it being
rather cold in the workshop. As I now live 5 minutes from the workshop and the road is
a major A road I hardly drove through any snow at all. The weather is starting to show signs of
improvement and I'm really looking forward to my first summer at the rural setting.
The race cars are starting to arrive at the workshop now as the season will be here pretty soon.
I have Jamie Kings Corvette in for some final bits and bobs, an air shifter and some extra bars
in the rollcage. I'm sure I'll get around to putting some pictures on the Zannetec pages soon.
Chris Kenny has decided to enter his Pop for the Easter meet at Santa Pod, and will
be bringing the car down for a going over to check all is well and to add some modified harness
mounts. Aidan will resume his racing career later in the year I guess.
It's March already! The cliches about time passing quicker when you get older are so true!
I guess the only good thing that comes from that is the winter is over quicker, but then so is
the summer .....
Glastonbury festival fever is starting to set in as we go into March, the communications from the
parish council are coming in and the village registration forms are available from the 2nd.
As we live in Pilton we get complimentary tickets so we can wander in and out of the festival
as we choose. I'm not sure if I'll be watching Bruce Springsteen, probably will though to catch
the atmosphere.
The main thing is that it will be the first year that I've had the workshop down here during the festival
time, so I'm not sure how my work will be effected.
After our first proper winter down here and a need for a new vehicle to do the local running around,
we've decided to get a 4x4! Never in a million years would I have thought I would own one, but
I also didn't realise that quite a lot of roads in the countryside get quite muddy and I have been
stuck once and almost stuck a few times, Anne has hit a deer and we had to stick to the main roads
during the snow. So it really does make sense to own a vehicle that can actually get around down here.
I'm leaning toward getting a Freelander, but really I'd love (and can't afford) a Subaru Forrester.
Anne will need whatever we get for the odd trip to Reading and London so we don't want anything
too agricultural. It's quite funny really, I always called them Supermarket Assault Vehicles, but
we really do drive down narrow lanes to get to the supermarket.
Chevy has taken the engine out of the Skoda now, so I guess we will be soon deciding on a
plan for how much power will be needed, and more importantly how much money to spend.
I think the Skoda will make a really good Superstreet car and will need around 400hp to
run in the mid tens. Shouldn't be too much of a problem....
The exchange rate for the pound to dollar has taken another downturn today, $1.41 to the £1 is
not good for us in the drag racing/ hot rod trade. The actual figures are a 40% increase in costs
since this time last year. That's quite a hit! Personally I think the $2 - £1 was nice but maybe not
realistic. Lets get it to around $1.70 and keep it there thank you please.
---------------------------------------------------------------------------------------------------------
Feb 18th 2009
I had a text through on Saturday last weekend from Rich Gilbertson, he's sold his lovely
Suncoast chassied 2000 Corvette roadster to someone in Germany. I think the Habermann
team were involved in the purchase. It'll be interesting to see what class the car re-emerges into.
Rich's Vette was/is my favourite of all the cars I know in Europe, it was a perfect Supergas car,
but I could never talk Rich into going the throttle stop/ delay box route. What a shame I couldn't
afford to take it off his hands and prove to him what a killer car that would have been in the 9.90
wars....
I looked in the trailer at the dragster last weekend, only to get some racing oil from one of the shelves.
The dragster is looking a bit sad, the valve covers have a bit of corrosion and the headers are
going a bit rusty, but then they always did...
I'd like to think that we'll be going to Mantorp Park in July, but I'm not really sure how life will
pan out. We have a great life in the Somerset countryside now, but it comes at a huge price and the
mortgage is ever present and restricts the amount of time we can have off. I often think I may not race
again and consider selling the car, but I'm not sure I'm ready to give up driving yet.
Oh well, once the weather improves and the nights get longer and warmer I'll get a chance to get
the dragster into the workshop for a spring clean and see if the spark is still there.
We do still have Anne's '73 Camaro, it's getting a bit rusty but we intend to liberate it from the lock
up soon and start driving it around a bit. We are considering selling it also, but really need to get it
up and running first. It's been locked in the garage for over a year now and although I've fired it up a
few times and driven it out onto the driveway, it's not been out for a proper drive since December 2008.
I'd like to get down to the Yeovil mob's pub meet down in Podimore sometime soon in the Camaro, so
I guess the MOT is the next important job....
Talking of Mantorp, the European Street Rod Nationals are held there during the 2009 Veidec Drag race,
which means a lot of the Bristol rodders will be going this year. It would be great to be there to see
the Rodders faces when they realise what they've been missing over the last ten + years!
What about facebook then? I joined up to keep in touch with some mates that emigrated to Aus,
but I've found that more and more people are becoming 'friends'. It started off with my recent music
festival friends, then slowly my ex school friends started to appear, now its more and more drag racers
that I seem to be 'dragged' toward. I'm not good at navigating around facebook and can't really
be arsed to keep everything up to date on there, but I do need to pop in from time to time to
make sure I'm not missing anything !!!!...........
So what do I now about the Bristol racers?
Bob Lees has had the Mustang painted ..... RED! Ahem! I've never heard of Ford Red, but my
source tells me that the car is looking really nice. Bob's Mustang is probably one of the best
examples of a street car evolving into a killer race car. One day he will see some Supergas action
surely!
Aidan's Pop is pretty much in my hands. I have had quite a lot of hassle getting Aidans new engine
up together. A miss match of second hand parts that hopefully will come together in perfect
harmony. It's a 427 big block Chev, with LS7 heads, a cam selected by me, a piston that had to be
replaced but was superceded, a set of pushrods that were the wrong length.... you name it, it was wrong!
Anyway, just about all of the hurdles are now jumped, (or hit over) and in a couple of weeks all will be
sorted and we'll be able to get the Pop together again.
I've had a bit of fun lately with Conrads new 'folly', the Vega that will be running as a bracket car out of the
Panther Racing camp. It will be driven by Lynda and Conrad's son Rob.
Conrad tracked down a low mileage 454 Chevy that will be put into service as a bit of a 'mule' to begin with.
Although things are already getting out of hand with a pair of ported heads and a single plane intake manifold...
I've tried to keep things in control and we should see the Vega in the low elevens for the time being.
Even though, I'm sure the 'drivers' will soon get bored and require more stimulation!!!
That's it for this time....
Keep an eye out on the Zannetec homepage for the next update
---
Spiders Webcam
(from Chevy's workshop)
Updated 04/05/07 (over 3 years ago!)
---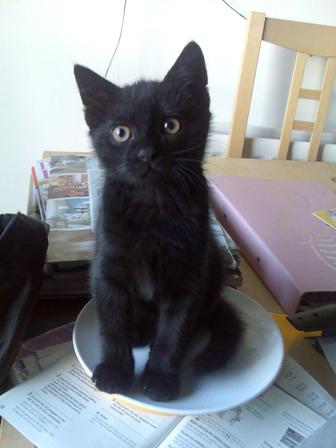 Rossi